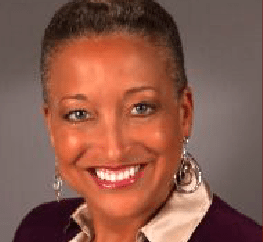 Sandy Harris has been creating diverse, inclusive and high performing work environments for over 25 years.  Spanning six Fortune 500 companies and an international OD and training consulting firm, she now serves as the Vice President, Global Diversity & Inclusion, at Sodexo.  She leads three teams (addressing D&I learning & development, mentoring, EBRGs, internal/external communications, EEO/AA & other company wide programming) in the ongoing advancement and implementation of Sodexo's integrated global diversity and inclusion strategy.  Sandy is responsible for operationalizing programming within North America's corporate headquarters, Canada, and Sodexo's global Service Operations organization, and for the establishment and execution of Sodexo's global disabilities strategy.
Before Sodexo, Sandy was Corporate Director, Global Inclusion, Diversity & Engagement for Medtronic. She headed her own diversity consulting practice, and served as Vice President, Global Diversity Center of Excellence at Thomson Corporation.  Prior to this, she worked at General Mills as a Manager of Workforce Diversity, HR Generalist, & Recruiting Manager.  She also worked for Cargill, Wilson Learning, Wang Laboratories and Xerox Corporation. She holds a bachelor's degree in Economics from the University of Virginia.
Personally, Sandy is the proud mom of an adult son, is an active mentor, a certified reiki master, runs 5K & 10K races, and is a former vocalist and performer for over 20 years with the 3 time Grammy Award winning Sounds of Blackness.