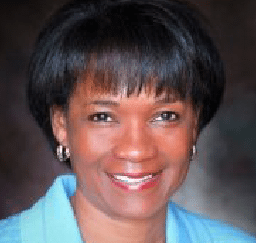 Sharon Rossmark is the Chief Operating Officer for AeroVista Innovations, an unmanned aviation firm that provides aerial mapping and imagery solutions. Sharon's executive background includes corporate officer experience with diverse industry and functional positions in publically traded Fortune 100 and start-up companies.
Sharon serves as an independent board director for Special Olympics Illinois (chair of the governance committee) and for Board Source (chair of the audit committee), an organization that supports excellence in nonprofit governance. She also serves on the Board of Trustees for Illinois State University.
Previously, Sharon served as vice chairman of the board of directors and chair of Patient Safety for Sinai Health System, Chicago. She also has served on the American Hospital Association's Committee on Governance and on the board of trustees at Oakton Community College.
A governance geek, she is a frequently requested speaker, panelist and facilitator on board governance, the role of the board in patient safety and executive mentoring.
Sharon earned the Governance Fellow designation from the National Association of Corporate Directors, completed her undergraduate studies at Illinois State University and received her MBA from the University of Illinois – Chicago.
Ms. Rossmark has established an endowed scholarship to support U.S. military soldier.